Final Poster For VAMPIRE ACADEMY Revealed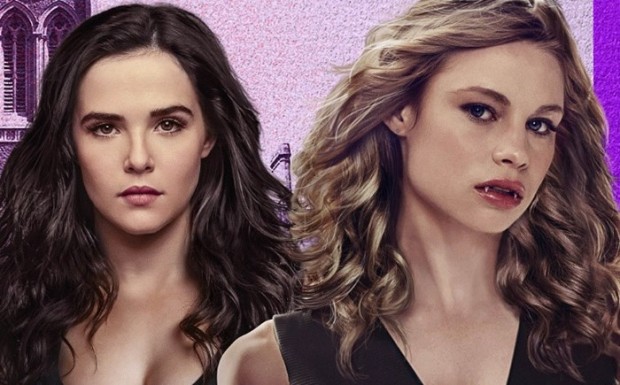 And, this final poster for Mark Waters' upcoming Vampire Academy movie says that friendship is forever! Hope you agree, 'cause Rose Hathaway and Lissa Dragomir are definitely ready to protect each other (and all of us) from a bloodthirsty, undead vampires Strigoi. Head inside to check them out…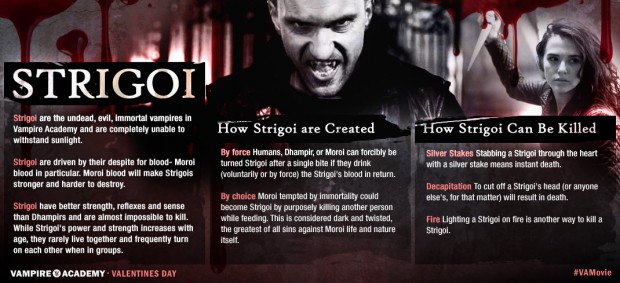 So, let us once again remind you that Zoey Deutch stars as Rose (a Dhampir), whose legacy is to protect the Moroi from bloodthirsty, immortal Vampires, known as the Strigoi.
In case you forgot, her best friend is the above mentioned Lissa, played by Lucy Fry, and she is a Moroi princess.
They had escaped from their boarding school St. Vladimir's Academy two years prior to the story, but are soon dragged back to the Academy, where they will rediscover the dangerous hierarchy within it, lies, rumors and secrets.
Also starring Danila Kozlovsky, Gabriel Byrne, Sarah Hyland, Joely Richardson, Cameron Monaghan, Sami Gayle, Claire Foy and Ashley Charles, the movie is set to hit theaters on February 7th, 2014.
In case you've missed our previous reports, we definitely recommend you to check out the latest trailer, some cool international and character posters for the movie, as well as more great images from this fantasy adventure.
Click on this final poster to enlarge & stay tuned for more updates!