THE PURGE: ANARCHY Teaser Trailer, Photos and Poster
The Purge: Anarchy
. The film, starring Frank Grillo, Zach Gilford, Kiele Sanchez, will hit theters on June 20, 2014.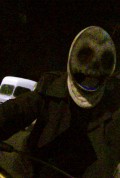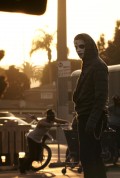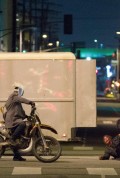 The New Founders of America invite you to celebrate your annual right to Purge in
The Purge: Anarchy
. Returning alongside writer/director/producer
James DeMonaco
to produce the sequel to 2013's sleeper hit are Blumhouse Productions' Jason Blum (Paranormal Activity and Insidious series), alongside Sébastien K. Lemercier (Assault on Precinct 13, Four Lovers) and Platinum Dunes partners Michael Bay (Pain & Gain, Transformers franchise), Brad Fuller (The Amityville Horror, A Nightmare on Elm Street) and Andrew Form (The Texas Chainsaw Massacre, Friday the 13th).