6 More Character Posters For VAMPIRE ACADEMY Have Arrived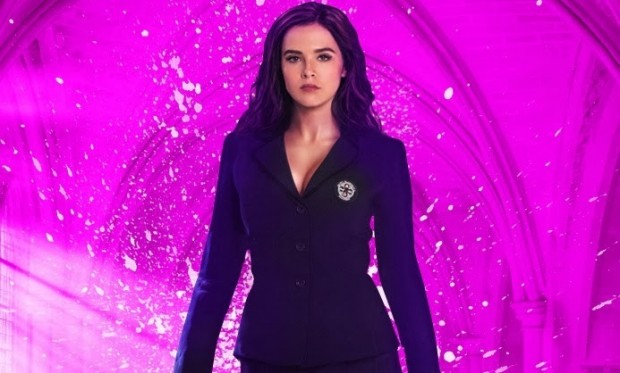 Two days ago we shared some pretty cool international posters for the upcoming Vampire Academy movie, now we're back to add six more pics to our little gallery. As you're about to see, this time it's not all about Rose, Lissa and Dimitri, 'cause these new (colorful) images give us a much better look at Mason Ashford (played by Cameron Monaghan), Natalie Dashkov (played by Sarah Hyland) and Christian Ozera (aka Dominic Sherwood). Head inside to check them all out!
Directed by Mark Waters, and starring Zoey Deutch, Lucy Fry, Danila Kozlovsky, Gabriel Byrne, Joely Richardson, Sami Gayle, Claire Foy, and more, the movie is set to hit theaters on February 7th, 2014.
The movie is based on Richelle Mead's worldwide bestselling series, which tells the legend of Rose Hathaway and Lissa Dragomir, two 17-year-old girls who attend a hidden boarding school for Moroi (mortal, peaceful Vampires) and Dhampirs (half-vampire/half-human guardians).
They had escaped from their boarding school two years prior to the story, but are soon dragged back to the Academy, where they will rediscover the dangerous hierarchy, lies, rumors and secrets.
As usual – click on all these posters to enlarge & stay tuned for more updates!