Zoey Deutch & Lucy Fry Invite You To Watch New VAMPIRE ACADEMY Trailer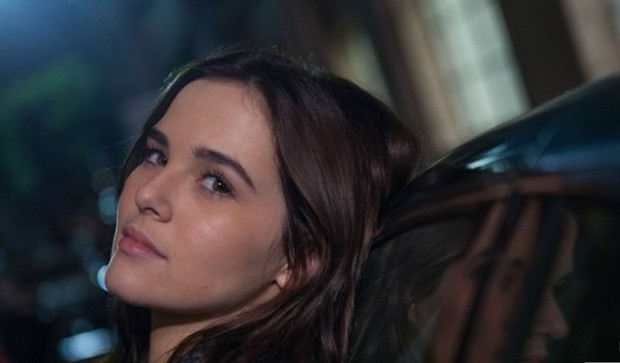 A special invitation for all vampire fans out there – Zoey Deutch and Lucy Fry are here to present a brand new Vampire Academy trailer, and I'm sure you're going to enjoy! Those brave high school students are trying to get through the normal dramas, but in St. Vladimir's Academy… yeah, you already guess – that's not going to be an easy job. Head inside to check them out!
Based on the Richelle Mead novel, the movie stars Deutch as Rose Hathaway, a human/vampire hybrid known as a Dhampir, while Fry portrays her best friend Lissa Dragomir a royal vampire Princess.
They had escaped from their boarding school St. Vladimir's Academy two years prior to the story, but are soon dragged back to the Academy and rediscovering the dangerous hierarchy within it, along with lies, rumors and secrets:
Here's the rest of the story:
Thrust back into the perils of Moroi Society and high school, Lissa struggles to reclaim her status while Rose trains with her mentor and love-interest, Dimitri, to guarantee her place as Lissa's guardian. Rose will sacrifice everything to protect Lissa from those who intend to exploit her from within the Academy walls and the Strigoi (immortal, evil vampires) who hunt her kind from outside its sanctuary.
Also starring Danila Kozlovsky, Gabriel Byrne, Sarah Hyland, Joely Richardson, Cameron Monaghan, the movie is set to hit theaters on February 7th, 2014.
Let us know what you think about this video & stay tuned for more updates!