GRUDGE MATCH: 20 New Images & New TV Spot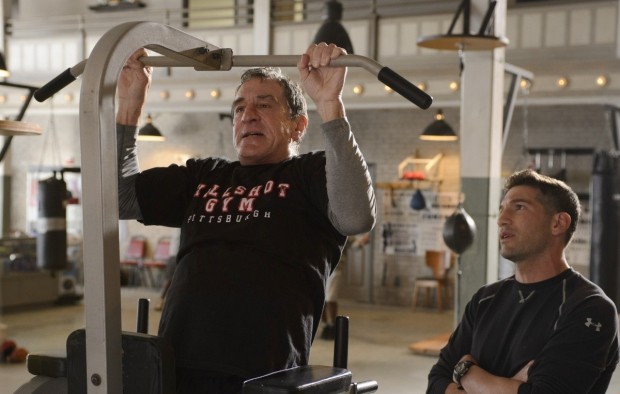 Peter Segal's boxing comedy Grudge Match opens this month, and we're here to remind you that Sylvester Stallone and Robert De Niro are (maybe old but) definitely worth your full attention. Why? Well, because those legends play two local Pittsburgh fighters whose fierce rivalry put them in the national spotlight. Head inside to check them out…
We already shared the official trailer and some too-much-photoshop character posters with you, so I'm sure you remember that Stallone is Henry "Razor" Sharp, while De Niro plays Billy "The Kid" McDonnen, and 30 years after their last match, they are ready to re-enter the ring and settle the score once and for all.
Beside the above mentioned duo, the rest of the cast includes Jon Bernthal, Alan Arkin, Kevin Hart and Kim Basinger, and the movie is set to hit theaters on December 25th, 2013.
Click on any image to enlarge & stay tuned for even more updates!