First Trailer For JUPITER ASCENDING Is… Strange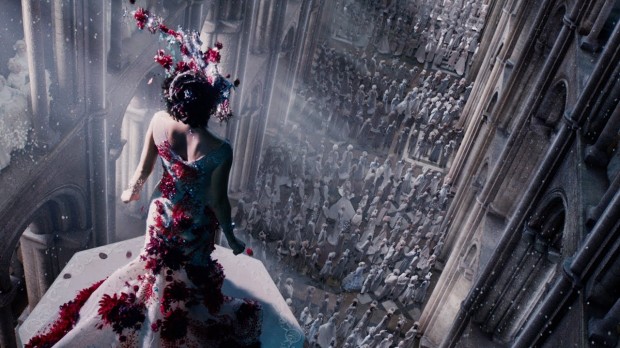 Here comes the first trailer for
Andy
and
Lana Wachowski
's
Jupiter Ascending
, which is set to hit theaters next summer. Call me crazy, but there's something wrong about this video. First of all,
Channing Tatum
looks weird, (or, is it just me – I can't take this guy serious as an actor especially with those ears), and
Mila Kunis
is like:
what the hell am I doing in this movie
? Then, all those effects, or whatever that thing is, I have a feeling that it's just tooooo much sci-fi this time. Anyway, head inside to check them out and let me know what you think… In case you forgot, the movie centers on Kunis' character, a Russian immigrant named Jupiter Jones who has to scrub toilets for a living, but then (somehow) discovers she has the genetic signature that makes her next in line to be Queen of the Universe. And, not hard to guess, Tatum is Caine, an ex-military hunter who must track her down. Blah. Here's the official synopsis:
From the streets of Chicago to the far-flung galaxies whirling through space, the film tells the story of Jupiter Jones, who was born under a night sky, with signs predicting she was destined for great things. Now grown, Jupiter dreams of the stars but wakes up to the cold reality of a job cleaning other people's houses and an endless run of bad breaks. Only when Caine, a genetically engineered ex-military hunter, arrives on Earth to track her down does Jupiter begin to glimpse the fate that has been waiting for her all along—her genetic signature marks her as next in line for an extraordinary inheritance that could alter the balance of the cosmos.
Beside the above mentioned duo, the rest of the cast includes
Sean Bean
,
Eddie Redmayne
,
Douglas Booth
,
Tuppence Middleton
,
James D'Arcy
,
Tim Pigott-Smith
, and
Doona Bae
, and the movie is set to hit theaters on July 25th, 2014.