New TV Spot For GRUDGE MATCH Promises A Great Rivalry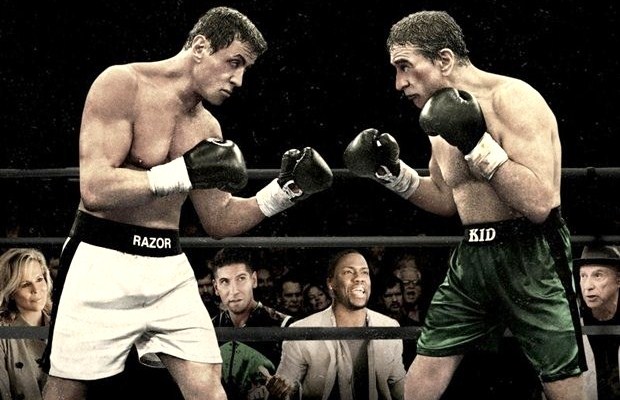 Check out the latest TV spot for the upcoming boxing comedy Grudge Match, which opens next month. Starring Sylvester Stallone and Robert De Niro, the movie revolves around two retired boxers who decide to settle a long-standing beef by heading back into the ring. And, as you're about to see in this new video – a great rivalry never gets old…
In other words, De Niro is Billy "The Kid" McDonnen and Stallone is Henry "Razor" Sharp, and they have an unsettled thirty year old grudge. But now, they also have an opportunity to get the score even with one last rematch!
Still, it will be hard to stay focused while they're blowing up on social networks and struggling physically with their age and the training:
Directed by Peter Segal, and also starring Alan Arkin, Kevin Hart, Jon Bernthal and Kim Basinger, the movie is set to hit theaters on December 25th, 2013.