Watch: Beautiful New Trailer For WALKING WITH DINOSAURS 3D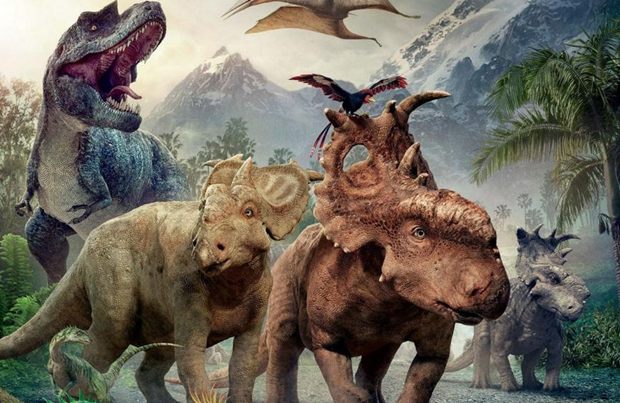 Check out the latest trailer and poster for the upcoming
Walking with Dinosaurs 3D
movie, which is set to hit theaters this December. For the first time in movie history, we will truly see and feel what it was like when dinosaurs ruled the Earth – that's a promise! Head inside to take a better look at these lovely computer-animated dinosaurs in live-action settings, and let us know what you think! Directed by
Barry Cook
and
Neil Nightingale
, this great-looking dinosaur film is the ultimate immersive, big-screen, 3D experience, and is based on the 1999 BBC miniseries of the same name. Here's the story:
Recent discoveries and a breakthrough in technology will introduce new and unique dinosaurs that are more real than ever before and put moviegoers in the middle of a thrilling prehistoric adventure, where an underdog dinosaur triumphs against all odds to become a hero for the ages.
Walking With Dinosaurs 3D
opens on December 20th, 2013. So, any thoughts?