Check Out: New Snowy SNOWPIERCER Poster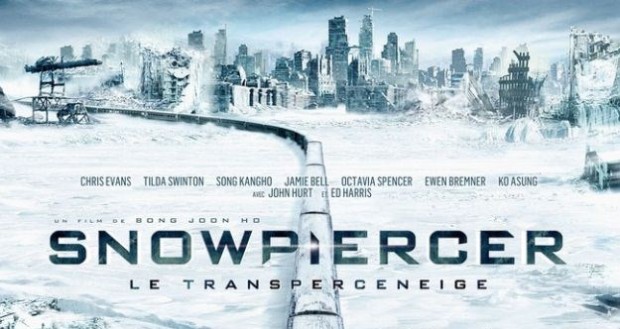 Check out the latest (international) poster for Bong Joon-ho's sci-fi thriller Snowpiercer, which is (unfortunately) still without an official North American release date. As you're going to see, the latest image gives us another reminder that the film is based on the French graphic novel Le Transperceneige, and… well, that's pretty much all you're going to see. But hey, take a quick trip into the future, 'cause all of society lives on this massive train…
Written by Bong Joon-ho and Kelly Masterson, the movie is set in a future where, after a failed experiment to stop global warming, an Ice Age kills off all life on the planet except for the inhabitants of the Snow Piercer.
As we said, that train travels around the globe and is powered by a sacred perpetual-motion engine. The poorest people are in the back of the train and as you move forward in the train the classes rise.
And there is a revolt, a revolution from the people in the back to the front of the train.
The movie has an awesome cast on board which includes Chris Evans, Song Kangho, Tilda Swinton, Jamie Bell, Octavia Spencer, Ewen Brewmner, Alison Pill, John Hurt and Ed Harris.
Don't forget to click on the poster to take a bit better look & stay tuned for the release date and more updates!