Watch: BIG SUR Trailer With Kate Bosworth & Josh Lucas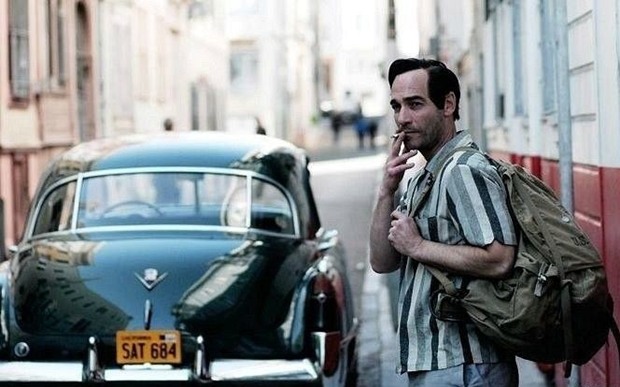 Check out a brand new trailer for
Big Sur
, an upcoming big screen adaptation of
Jack Kerouac
's novel of the same name. Directed by
Michael Polish
, this adventure drama stars
Jean-Marc Barr
as Jack Duluoz who is unable to cope with a suddenly demanding public and his rise in popularity. A sudden literary success can be a real pain in the ass, head inside to take a look… Written and directed by Polish, the story is based on the time Kerouac spent in Big Sur, California and his three brief sojourns to friend Lawrence Ferlinghetti's cabin in Bixby Canyon. These trips were taken by Kerouac in an attempt to recuperate from his mental and physical deterioration due to his sudden success. Here's what it looks like:
And here's the official synopsis:
Big Sur, though autobiographical, tells the story of Jack Duluoz and his relationship to fame following his sudden literary success and his troubles with substance abuse. Spread across three trips to Lawrence Ferlinghetti's cabin in the wilderness of Big Sur, the story also features Duluoz's relationship with Billie, the mistress of his best friend, Cody Pomeray.
Beside Barr, the rest of
Big Sur
cast includes
Josh Lucas
,
Kate Bosworth
,
Henry Thomas
and
Radha Mitchell
, and the movie is set to hit theaters on November 1st, 2013.