TRUE DETECTIVE Clip from The Locked Room 1.03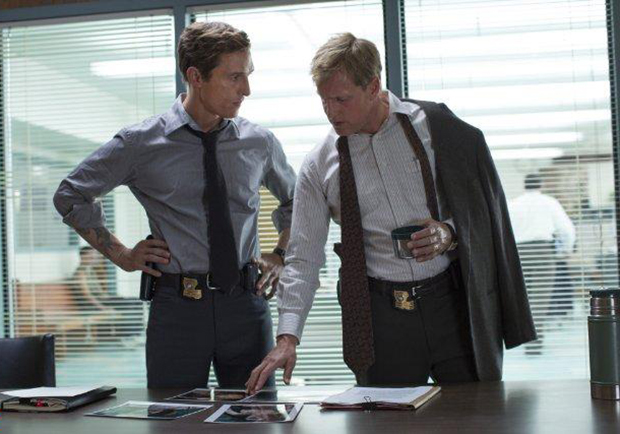 McConaughey really pissed off Harrelson in this one – nothing new –
Woody Harrelson
's Martin Hart and
Matthew McConaughey
's Rust Cohle are two deeply conflicted detectives with opposing philosophies. Here's a brand new clip from the third episode of
True Detective
, so, check it out for yourself. The next episode for this truly great and totally different cop show is titled
The Locked Room
and here's the official synopsis for this one:
A hidden image at the burned-out church leads Cohle and Hart to Joel Theriot, a tent-revival minister whose parishioners finger a scarred "tall man" seen with Dora Lange. Brought in for interrogation, a sex offender matching the description is quickly dismissed by Cohle, despite offering a confession. Hart gets sidetracked after Maggie sets Cohle up with a friend at a C&W bar. Looking to establish a pattern of murder, Cohle pores over old case files, finding a connection with a woman assumed to have drowned years earlier.
The show directed by
Cary Joji Fukunaga
which also stars
Michelle Monaghan
and
Alexandra Daddario
airs January 26th, 2014 on HBO.