HELIX Clip and Photos from The White Room 1.05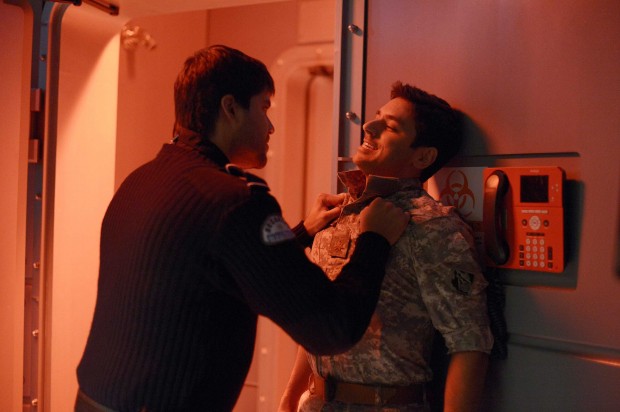 Oh, poor these monkeys, or…whatever they are now…or, should we say – poor Major Balleseros? Ok, we must wait for the next episode of
Helix
to find out what's going on here. So, you guess we're talking about a brand new clip from the fifth episode of Helix titled
The White Room
. Take a look at photos from the episode as well. Here's a really short synopsis for the episode which tells us what we already knew:
Suspicion and death stalk the base; team members begin to realize that no one is quite who they seem to be.
But full Helix series synopsis you can check out here. Helix stars
Billy Campbell
(Dr. Alan Farragut ),
Kyra Zagorsky
(Dr. Julia Walker),
Jordan Hayes
(Dr. Sarah Jordan),
Hiroyuki Sanada
(Dr. Hiroshi Hatake),
Catherine Lemieux
(Dr. Doreen Boyle),
Neil Napier
(Dr. Peter Farragut),
Mark Ghanime
(Major Sergio Balleseros) and
Meegwun Fairbrother
(Daniel Aerov). Helix,
The White Room
1.05 airs January 31st, 2014.