TRUE DETECTIVE Teaser Trailers Starring Matthew McConaughey and Woody Harrelson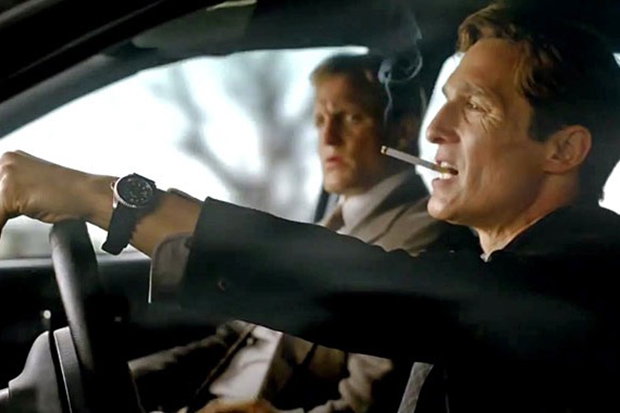 HBO has released some really dark teaser trailers for its upcoming TV show,
True Detective
, starring
Matthew McConaughey
and
Woody Harrelson
. It centers on two detectives whose lives become entangled while searching for a serial killer in Louisiana, so, I guess, the darkness is what we can expect from the show, for sure, especially when you hear McConaughey's words:
Life's just a nightmare you keep waking up into. And like a lot of dreams, there's a monster at the end of it.
McConaughey stars as detective Rust Cohle, while Harrelson is set to star as detective Martin Hart. They are drawn into the search for a serial killer in Louisana: the investigation stretches back to the bizarre murder, which takes place in 1995, and also takes place in 2012, when the case has been reopened. The first season of True Detective includes eight episodes, written by novelist-turned-screenwriter
Nic Pizzolatto
and directed by
Cary Fukunaga
. True Detective premieres January 12 on HBO.