Trailer For A MOST WANTED MAN, Starring Philip Seymour Hoffman & Rachel McAdams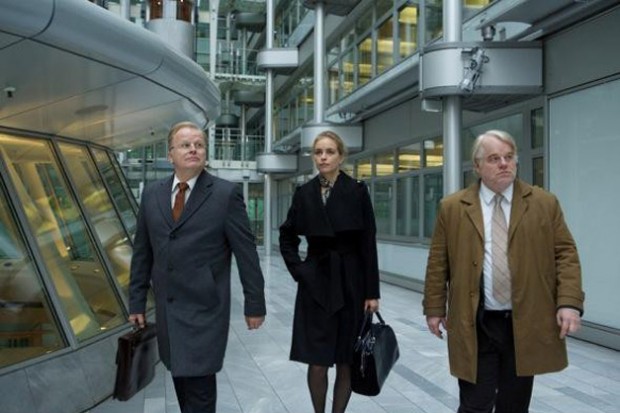 Here comes the first trailer for
A Most Wanted Man
, one of the titles that premiered at this year's Sundance Film Festival. Starring
Philip Seymour Hoffman
and
Rachel McAdams
, and based on
John le Carre
's bestselling book of the same name, this pretty intense story definitely promises a lot of twists and turns. Head inside to check it out and let us know what you think! Directed by
Anton Corbijn
, the movie follows a half-Chechen, half-Russian immigrant, played by
Grigoriy Dobrygin
, who appears in Hamburg's Islamic community laying claim to his father's criminal fortune.
Here's the rest of the story:
Nothing about this young man seems to add up; is he a victim or a thief or, worse still, an extremist intent on destruction? Drawn into this web of intrigue is a private British banker and a young female lawyer determined to defend the defenseless. All the while, they are being watched by the brilliant, roguish chief of a covert German spy unit, who fights to put the pieces together as the clock ticks…
The rest of the cast includes
Robin Wright
,
Willem Dafoe
,
Daniel Brühl
and
Nina Hoss
, and Roadside Attractions is releasing
A Most Wanted Man
later this year. When exactly – stay tuned to find that out!