No Nuts No Glory: First Trailer For THE NUT JOB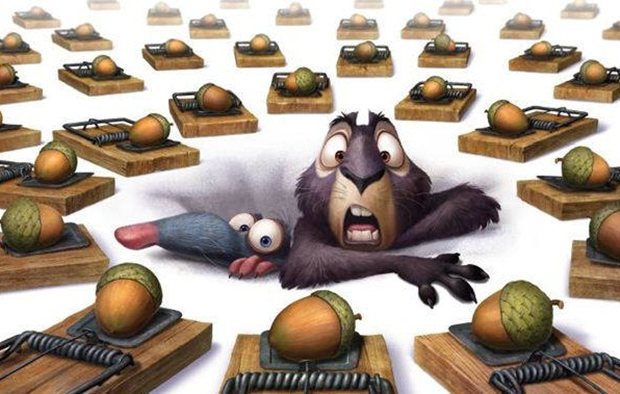 A few days ago we shared some great posters for the upcoming action-packed animated comedy The Nut Job, now we're back to add the first teaser trailer for the whole thing! Looks pretty cool, so we definitely recommend you to head inside and take a much better look at Surly and his rat friend Buddy. Complicated and hilarious adventure? That's for sure!
Directed by Peter Lepeniotis, and based on his 2005 short animated film Surly Squirrel, the movie is set in fictional Oakton, and follows an independent squirrel named Surly, who is banished from his park and forced to survive in the city.
Lucky for him, he stumbles on the one thing that may be able to save his life, and the rest of park community, as they gear up for winter – Maury's Nut Store, and here's what it looks like:
In case you've missed the official plot:
The Nut Job is an action-packed animated comedy in fictional Oakton that follows the travails of Surly, a mischievous squirrel, and his rat friend Buddy, who plan a nut store heist of outrageous proportions and unwittingly find themselves embroiled in a much more complicated and hilarious adventure.
The Nut Job has some pretty cool voice cast on board, which includes Will Arnett, Brendan Fraser, Liam Neeson, Katherine Heigl, Stephen Lang, Sarah Gadon and Jeff Dunham, and the movie is set to hit theaters on January 17th, 2014.
So, any thoughts?