Ready To Party? First Teaser Trailer For RIO 2 Has Arrived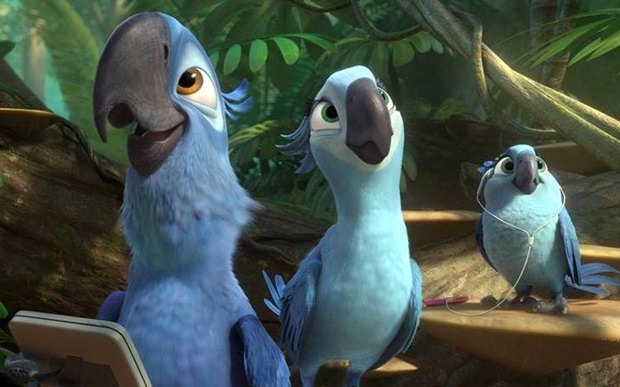 Hey guys, check out this exclusive preview of the
Rio 2
trailer, 'cause it sure looks fantastic! Blu, Jewel and their kids are definitely ready for more adventures, so you better forget about that perfect domesticated life in the magical city of Rio de Janeiro, and get ready for some Amazon madness! Head inside to take a look…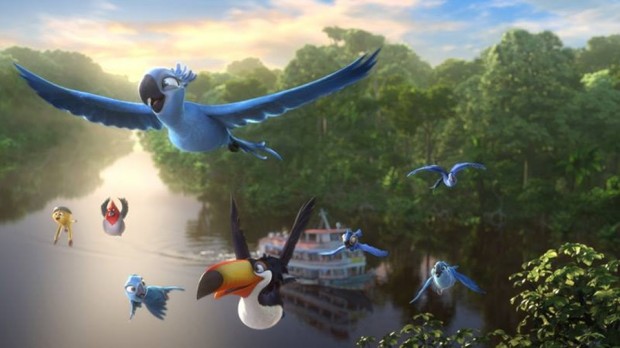 In case you forgot, Blue Sky Studios' upcoming action adventure comes from director
Carlos Saldanha
, it is the sequel to their 2011
Rio
, and is already set to hit theaters on April 11th, 2014.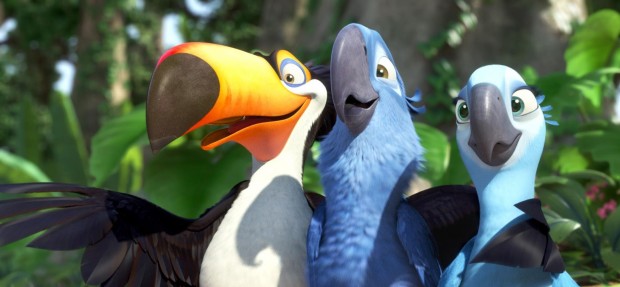 The movie once again centers on Blu, Jewel and their three kids who, as we mentioned at the beginning, leave their domesticated life in the city of Rio de Janeiro for a journey to the Amazon rainforest.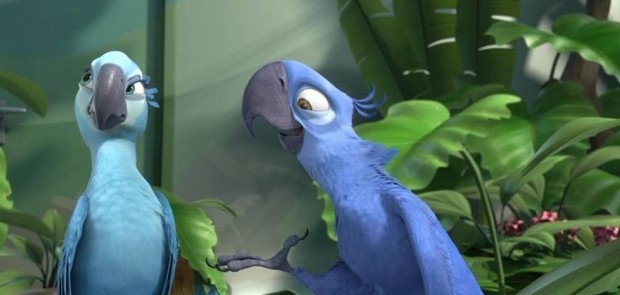 There, they encounter a menagerie of characters born to be wild. Unfortunately, things get worse when Blu and Jewel's old nemesis Nigel the cockatoo comes back for revenge and their daughter becomes too afraid to fly. Here's that teaser trailer: And here's the official synopsis:
In Rio 2 we find Blu, Jewel and their three kids living the perfect domesticated life in that magical city. When Jewel decides the kids need to learn to live like real birds, she insists the family venture into the Amazon. As Blu tries to fit in with his new neighbors, he worries he may lose Jewel and the kids to the call of the wild.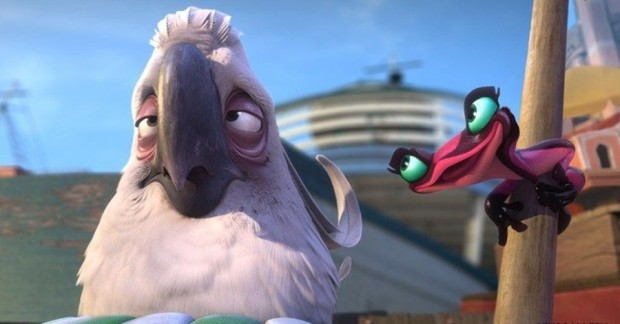 Beside
Jesse Eisenberg
who plays Blu and
Anne Hathaway
who lands her voice to Jewel, the rest of
Rio 2
cast includes
Jemaine Clement
,
will.i.am
,
Tracy Morgan
,
George Lopez
,
Leslie Mann
,
Rodrigo Santoro
,
Jamie Foxx
,
Andy Garcia
,
Bruno Mars
,
Rachel Crow
and more. So, any thoughts?