THE LEGEND OF HERCULES Reveals First TV Spot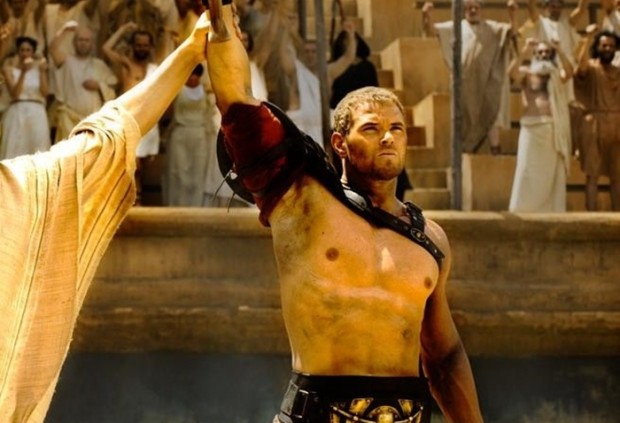 The Legend of Hercules, previously known as Hercules: The Legend Begins doesn't look bad at all, but you already had a chance to see some pretty cool action in the very first trailer for the whole thing. Hope you enjoyed, 'cause today we have something new to share with you – the first TV spot for Renny Harlin's Herculean epic. Head inside to take a look…
The movie stars Kellan Lutz as a half-god, half-man blessed with extraordinary strength, who is betrayed by his stepfather, the King, exiled and sold into slavery.
Now, he must use his formidable powers to fight his way back to his rightful kingdom. But, as usual, somewhere in between we also have the story of a forbidden love, 'cause our hero desires only one thing: the love of Hebe, Princess of Crete, played by Gaia Weiss, who has been promised to his own brother.
The rest of The Legend of Hercules cast includes Scott Adkins, Roxanne McKee, Liam Garrigan, Richard Reid and Liam McIntyre, and the movie is set to hit theaters on January 10th, 2014.