New EDGE OF TOMORROW Images With Tom Cruise & Emily Blunt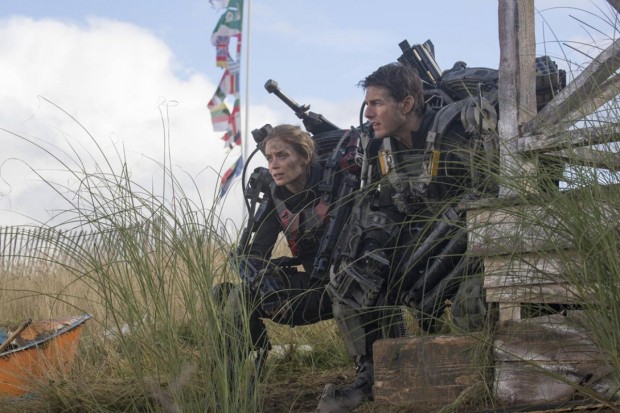 Time for us to take another look at
Doug Liman
's upcoming
Edge of Tomorrow
, which opens next summer. Nothing spectacular, just two new pics with
Tom Cruise
and
Emily Blunt
, but you already know what that means – the very first trailer for this sci-fi thriller is coming! Head inside to check them out and let us know what you think!

The movie follows a soldier fighting in a war with aliens, played by Cruise, who finds himself caught in a time loop of his last day in the battle, though he becomes better skilled along the way. Blunt, on the other hand, stars as Special Forces soldier Rita Vrataski, who teams up with Cruise's Lt. Col. Bill Cage to fight a hostile alien race known as
Mimics
.

Beside this quite interesting duo, the rest of the cast includes
Marianne Jean-Baptiste
,
Jeremy Piven
,
Bill Paxton
and
Charlotte Riley
, and the movie is set to hit theaters on June 6th, 2014. It sure looks promising (I mean, explosions, bombs, and stuff like that), so we definitely recommend you to stay tuned for more updates!