Trailer & Poster For BIG BAD WOLVES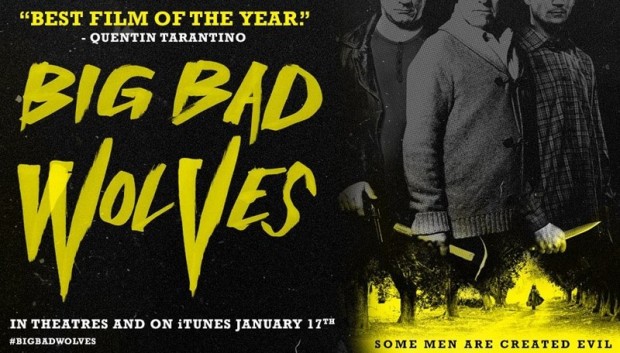 Some men are just created evil, and that's exactly what the upcoming crime thriller
Big Bad Wolves
is all about. Sounds familiar? Well, of course it does! After all, we're talking about
Quentin Tarantino
's favourite 2013 film! Directed by
Aharon Keshales
and
Navot Papushado
, the movie will tell us the story of three men on a collision course…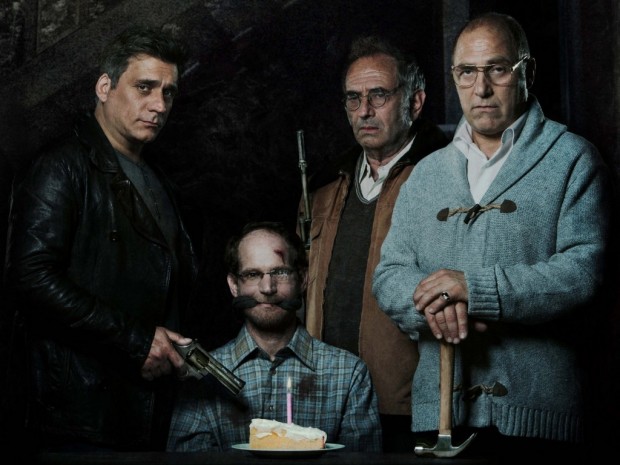 In other words, this Israeli thriller follows a revenge-minded father and a vigilante cop who exert their own brand of justice on an alleged serial killer.
Tzahi Grad
stars as Gidi, the father of the latest victim now out for revenge,
Lior Ashkenazi
is Miki, a police detective operating outside the boundaries of law, while
Rotem Keinan
stars as Dror, aka the main suspect in the killings – a religious studies teacher arrested and released due to a police blunder. Here's the official trailer: And in case you want more details, here's the synopsis for the movie:
A young girl goes missing in the woods. She's soon found, very much dead and upsettingly devoid of her head, the latest victim in a string of terrible child murders plaguing the town. A disgruntled vigilante cop named Miki is absolutely certain that he knows who is responsible, and that person-of-more-than-interest is Dror, a timid and socially awkward schoolteacher. The cop pays off a pair of thugs to savagely beat the teacher in the hopes of getting a confession out of him, but that plan backfires spectacularly and a viral video of the ultimate example of decidedly un-civic police brutality tears across Israel, costing Miki his job. Now, all bets are off…
Also starring
Dov Glickman
,
Menashe Noy
and
Dvir Benedek
,
Big Bad Wolves
is set to hit limited theaters on January 17th, 2014. So, any thoughts?