THE AMAZING SPIDER-MAN 2 Reveals More Images & New Triptych Poster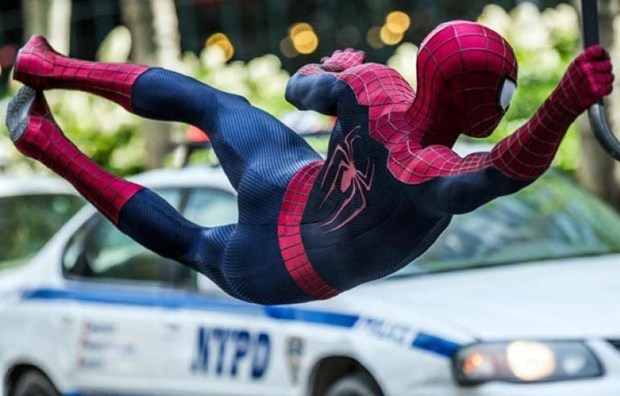 We already shared some pretty cool
intros and a trailer preview for The Amazing Spider-Man 2
, now it's time for us to add a brand new triptych poster and more pics to our little gallery. As usual, we will once again remind you that the first trailer for
Marc Webb
's superhero movie arrives this Thursday, now head inside to find more details and check out those new stills…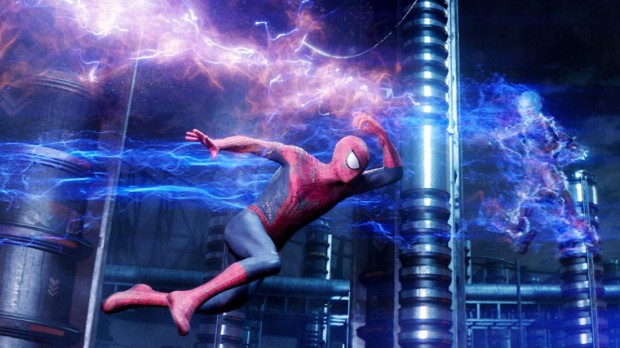 So, according to the new synopsis, the movie will revolve around the struggle between the ordinary obligations of Peter Parker and the extraordinary responsibilities of Spider-Man. Only, in the upcoming movie, Peter Parker finds that a greater conflict lies ahead! Here's more:
It's great to be Spider-Man. For Peter Parker, there's no feeling quite like swinging between skyscrapers, embracing being the hero, and spending time with Gwen. But being Spider-Man comes at a price: only Spider-Man can protect his fellow New Yorkers from the formidable villains that threaten the city. With the emergence of Electro, Peter must confront a foe far more powerful than he. And as his old friend, Harry Osborn, returns, Peter comes to realize that all of his enemies have one thing in common: OsCorp.
Starring
Andrew Garfield
,
Emma Stone
,
Jamie Foxx
,
Dane DeHaan
,
Campbell Scott
,
Embeth Davidtz
,
Colm Feore
,
Paul Giamatti
and
Sally Field
,
The Amazing Spider-Man 2
is set to hit theaters on May 2nd, 2014. As usual –
click
on all these images (and poster) to enlarge & stay tuned for that trailer!