THE AMAZING SPIDER-MAN 2 Reveals Another Electro Image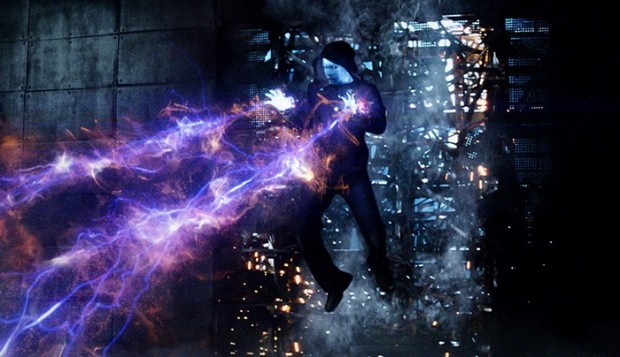 And you already know what that means: time to take yet another look at Jamie Foxx, aka the creepiest electrical engineer who works for Oscorp Industries. One thing is for sure – this villain has some impressive powers, and our favourite superhero Spidey will have a difficult job…
In case you forgot, this time, Peter Parker's job is to protect his fellow New Yorkers from the formidable villains that threaten the city.
Electro is a foe far more powerful than he, and, on the other hand, Spidey's old friend, Harry Osborn is also back in action (read: Oscorp is more powerful than ever!)
The struggle between the ordinary obligations of Peter Parker and the extraordinary responsibilities of Spider-Man are about to continue in The Amazing Spider-Man 2, which comes from director Marc Webb, and stars Andrew Garfield, Emma Stone, Dane DeHaan, Campbell Scott, Paul Giamatti, and more.
The movie hits theaters on May 2nd, 2014.
Click on the image to enlarge & stay tuned for more!