Another THE AMAZING SPIDER-MAN 2 Poster Is Here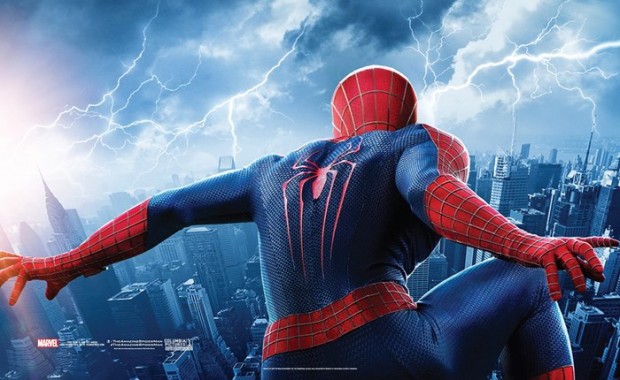 The latest poster for
The Amazing Spider-Man 2
is here to remind you that Spidey's greatest battle begins this May! In addition to this new image, we will also add one pretty cool video where you'll have a chance to hear what
Andrew Garfield
,
Emma Stone
and
Jamie Foxx
have to say about the upcoming sequel. Don't miss… Just a quick reminder – in case you've missed
the official trailer
(and
an international one
),
images
and
poster for The Amazing Spider-Man 2
, you have nothing to worry about 'cause we have it all!
The movie, directed by
Marc Webb
, is set to hit theaters on May 2nd, 2014, and beside the above mentioned trio also stars
Dane DeHaan
,
Paul Giamatti
,
Sally Field
,
Chris Cooper
,
B.J. Novak
and
Sarah Gadon
.
For Peter Parker, there's no feeling quite like swinging between skyscrapers, embracing being the hero, and spending time with Gwen. But being Spider-Man comes at a price: only Spider-Man can protect his fellow New Yorkers from the formidable villains that threaten the city. With the emergence of Electro, Peter must confront a foe far more powerful than he. And as his old friend, Harry Osborn, returns, Peter comes to realize that all of his enemies have one thing in common: Oscorp.
As usual –
click
on the poster to enlarge & stay tuned for more updates!