THE AMAZING SPIDER-MAN 2 Super Bowl Spot (Part I)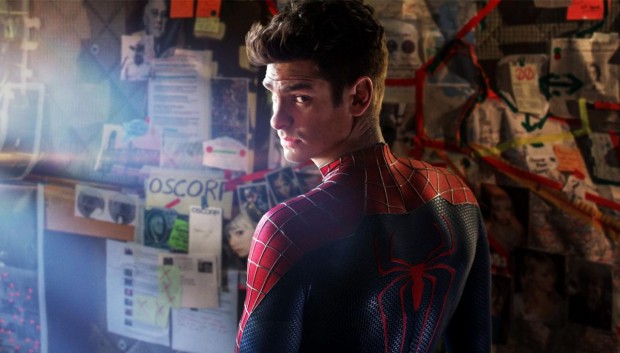 Here comes the very first Super Bowl spot for
The Amazing Spider-Man 2
, which is set to hit theaters this May. Nothing spectacular in here, as you're about to see, this 40-sec video reminds us that Spidey's greatest battle finally begins and that… well, he's obviously more than ready to save us all! Head inside to take a look… Until Part II arrives, we will once again remind you that director
Marc Webb
stands behind the sequel to the 2012 superhero film
The Amazing Spider-Man
, which continues adventures of Peter Parker, who struggles with balancing his life as a high school student, and his responsibilities as Spider-Man. But you already know it's not going to be an easy job, 'cause the mysterious company Oscorp sends up a slew of supervillains against him,
right
? Good then, let us also add that, beside
Andrew Garfield
, the rest of the cast includes
Emma Stone
,
Jamie Foxx
,
Dane DeHaan
,
Campbell Scott
,
Embeth Davidtz
,
Colm Feore
,
Paul Giamatti
and
Sally Field
.
The Amazing Spider-Man 2
hits theaters on May 2nd, 2014. Let us know what you think about the video, and stay tuned for another one (arrives this Sunday!)