THE AMAZING SPIDER-MAN 2: Enemies Unite Sizzle & Super Bowl Spot (Part II)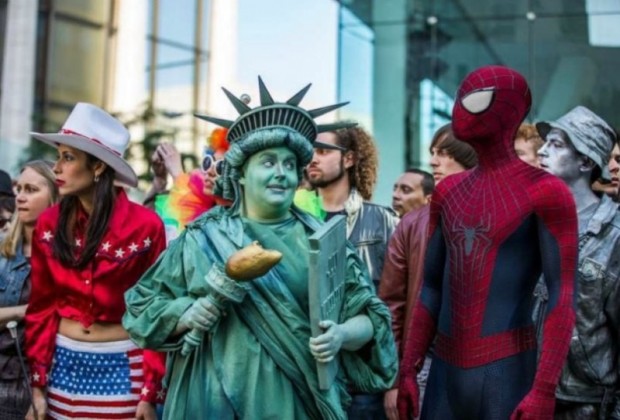 Following that Part I Super Bowl spot for The Amazing Spider-Man 2, Columbia Pictures has (finally) revealed Part II, and as usual – you can check it out in the rest of this report. And, let's not forget to add that we also have so-called Enemies Unite Sizzle trailer for the whole thing, which looks pretty cool (read: it's long enough to remind us that Spidey has some serious enemies this time!) Don't miss!
The upcoming superhero film, and a sequel to the 2012 film The Amazing Spider-Man comes from director Marc Webb, and follows Andrew Garfield's character who struggles between the ordinary obligations of Peter Parker and the extraordinary responsibilities of Spider-Man.
All that will change when a mysterious company Oscorp sends up a slew of supervillains against him, impacting on his life.
But we have nothing to worry about – when enemies unite, Peter's greatest battle begins, take a look:
Also starring Emma Stone, Jamie Foxx, Dane DeHaan, Campbell Scott, Embeth Davidtz, Colm Feore, Paul Giamatti, Sally Field and B.J. Novak, the movie is set to hit theaters on May 2nd, 2014.
Let us know what you think about these new videos & stay tuned for more updates!