NEED FOR SPEED Extended TV Spot & Super Bowl Spot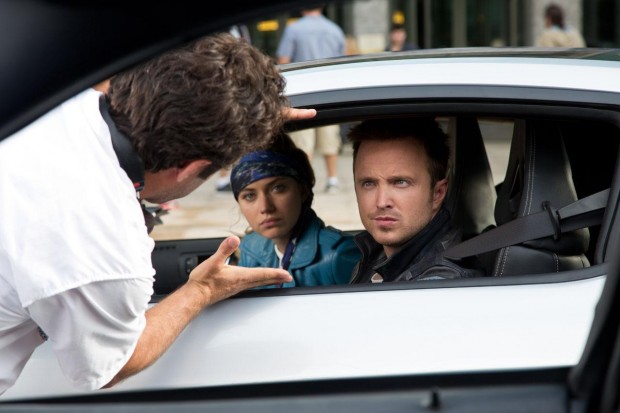 What drives you?
Need For Speed
, maybe? Well,
Aaron Paul
,
Imogen Poots
and
Dominic Cooper
are definitely some
speed maniacs
who recklessly drive their powerful (and great-looking) cars around, but I guess that's why we're all interested in their upcoming action pic. Head inside to find a brand new Super Bowl spot and another (extended) TV spot which definitely looks promising… Based on the most successful racing video game franchise ever, the movie revolves around a street racer Tobey who, after being released from prison for a crime that he didn't commit, joins a cross country race with revenge in mind. In other words, Paul plays that Tobey guy who is set to race cross-country and to avenge the death of his friend. But that's not going to be an easy job, 'cause his ex-partner (wealthy, arrogant ex-NASCAR driver played by Cooper) learning of the plan, places a massive bounty on his head as the race begins. Also starring
Ramon Rodriguez
,
Rami Malek
,
Harrison Gilbertson
,
Scott 'Kid Cudi' Mescudi
,
Michael Keaton
and
Dakota Johnson
,
Need For Speed
is set to hit theaters on March 14th, 2014. So,
any thoughts
?