The Ultimate Balance: Two New Posters For SNOWPIERCER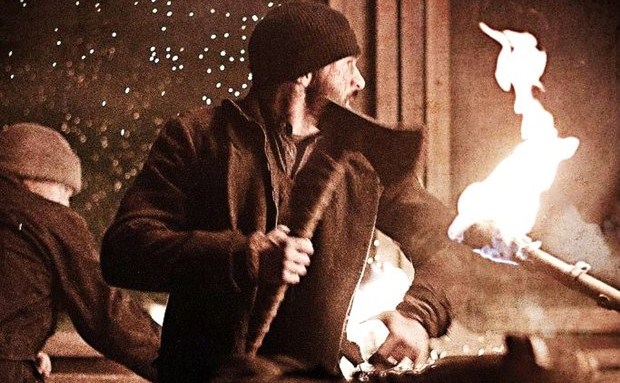 Still nothing about the official release date for
Joon-ho Bong
's sci-fi thriller
Snowpiercer
, but at least we have two pretty cool international posters to share with you! The ultimate balance ends with an uprising, and
Chris Evans
is definitely more than ready to start a revolution on that massive train. Head inside to check him out… Co-written by Bong and
Kelly Masterson
, and based on on the French graphic novel
Le Transperceneige
, the movie is set in a future where a runaway experiment to stop global warming has caused an ice age that killed nearly all life on the planet. In case you've missed the official trailer for the movie, now is the perfect moment to check it out: And here's the rest of the plot:
The only survivors are the inhabitants of the 'Snowpiercer', a massive train that travels around the planet and is powered by a perpetual-motion engine. Over time a class system evolves on the train, with the elites inhabiting the front of the train and poor inhabiting the back of the train. Tired of their poor living conditions, the riders in the back revolt, attempting to seize control of the engine, which the elites in the front consider sacred.
Snowpiercer
has some pretty cool cast on board which, beside Evans, also includes
Song Kang-ho
,
Go Ah-sung
,
Jamie Bell
,
Ewen Bremner
,
John Hurt
,
Tilda Swinton
,
Octavia Spencer
, and
Ed Harris
. Don't forget to click on these posters to take a better look, and make sure you stay tuned for more updates!