He's Coming: Teaser Trailer For ROBOCOP, Full Trailer Arrives Tomorrow!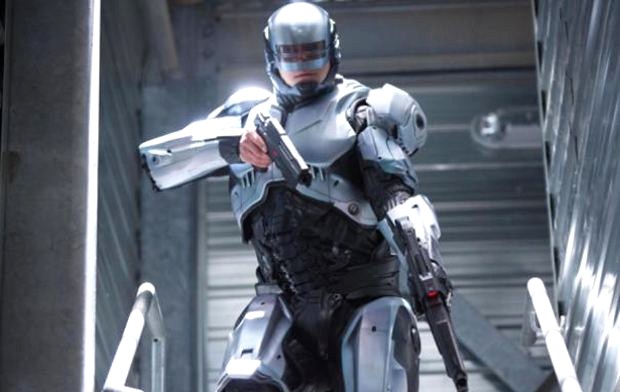 You already know that the full (second) trailer for
Jose Padilha
's upcoming
RoboCop
arrives tomorrow, right? Good. Here's something for all Alex Murphy fans out there: a little sneak peek at the upcoming video is waiting for you in the rest of this report, and as usual – we definitely recommend you to check it out. This short, but action-packed teaser (via
ET
) is here to remind you that he's coming! And he is a loving husband, father and good cop doing his best to stem the tide of crime and corruption in Detroit, But when he's critically injured in the line of duty, OmniCorp sees their chance for a part-man, part-robot police officer, and it looks like this:
Joel Kinnaman
,
Gary Oldman
,
Michael Keaton
,
Samuel L. Jackson
,
Abbie Cornish
,
Jackie Earle Haley
,
Michael K. Williams
,
Jay Baruchel
,
Jennifer Ehle
and
Marianne Jean-Baptiste
all star in the upcoming remake which is set to hit theaters on February 12th, 2013. Let us know what you think about this teaser & stay tuned for that trailer!