RIO 2 Reveals Beautiful New International Poster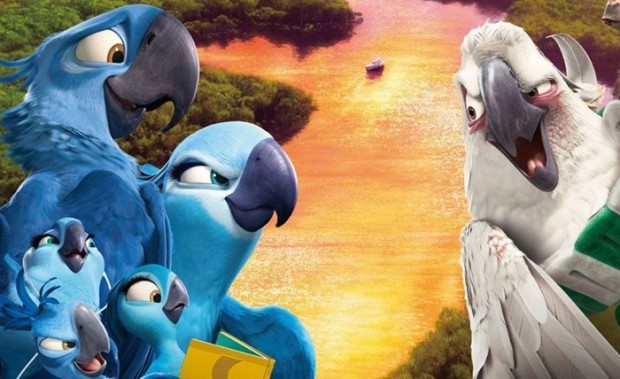 We already shared some great character posters for Rio 2, you also had a chance to check out the latest trailer for the whole thing a month ago, and now… well, time for all of us to take another look at Blu, Jewel and their villainous friend Nigel. Yep, time for another international poster, head inside to check them out!
Just a quick reminder: the movie is set to hit theaters on April 11th, 2014, and has an awesome voice-cast on board which includes Anne Hathaway, Jesse Eisenberg, will.i.am, Jemaine Clement, Tracy Morgan, George Lopez, Leslie Mann, Rodrigo Santoro, Jamie Foxx, Andy Garcia, Rita Moreno and more.
In case you forgot the official plot, in Rio 2:
…it's a jungle out there for Blu, Jewel and their three kids, after they're hurtled from that magical city to the wilds of the Amazon. As Blu tries to fit in, he goes beak-to-beak with the vengeful Nigel, and meets the most fearsome adversary of all – his father-in-law.
Don't forget to click on the latest poster to enlarge & stay tuned for more updates!