Check Out New ROBOCOP Viral Videos & New International Poster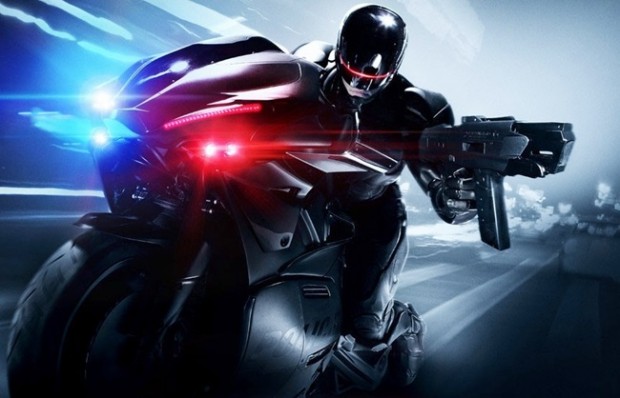 In the upcoming RoboCop remake, the year is 2028 and multinational conglomerate OmniCorp is at the center of robot technology. But you already know that, right? Good, 'cause folks from Sony Pictures are here to give us another look at OmniCorp's latest products, and as you're about to see – this definitely looks fantastic (in a creepy kind of way). These new videos come straight from the Consumer Electronics Show (CES), hope you'll enjoy!
We will once again remind you that Jose Padilha's remake opens on February 12th, 2014, and stars Joel Kinnaman as a well-known good cop Alex Murphy who is critically injured in the line of duty, and revived by OmniCorp as a superhuman cyborg law enforcer.
Beside Kinnaman, the rest of the cast includes Gary Oldman, Michael Keaton, Samuel L. Jackson, Abbie Cornish, Jackie Earle Haley, Michael K. Williams, Jay Baruchel, Jennifer Ehle and Marianne Jean-Baptiste.
As usual – click on the poster to take a better look at RoboCop, and let us know what you think about those videos!