The Little Organ School Clip From NYMPHOMANIAC, Featuring Shia LaBeouf & Stacy Martin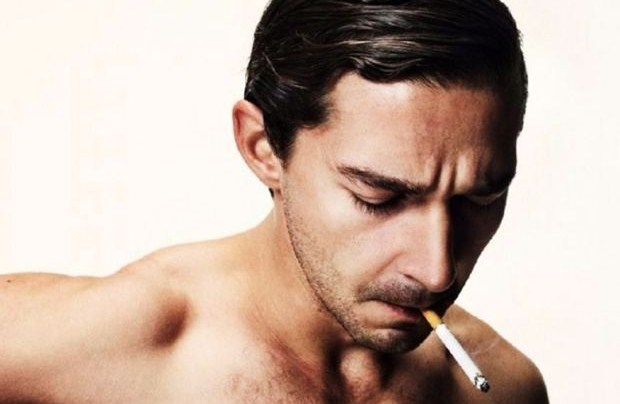 Here's another red band clip (read: The Little Organ School clip) from
Lars von Trier
's upcoming
Nymphomaniac
, which focuses on
Shia LaBeouf
's Jerome and
Stacy Martin
's young Joe. The nymphomaniac is easily inspired, and acts it out; head inside to see what we're talking about…
A chorale prelude by Bach: Three voices each with its own character, but in complete harmony. In other words: POLYPHONY!
Written and directed by von Trier, the movie tells the wild and poetic story of a woman's erotic journey from birth to the age of 50 as told by the main character, the self-diagnosed nymphomaniac, Joe. Here's the rest of the plot:
On a cold winter's evening the old, charming bachelor, Seligman, finds Joe beaten up in an alleyway. He brings her home to his flat where he tends to her wounds while asking her about her life. He listens intently as Joe over the next 8 chapters recounts the lushly branched-out and multi faceted story of her life, rich in associations and interjecting incidents.
The rest of the cast includes
Charlotte Gainsbourg
,
Stellan Skarsgård
,
Jamie Bell
,
Christian Slater
,
Uma Thurman
,
Willem Dafoe
,
Connie Nielsen
,
Mia Goth
,
Udo Kier
(and more), and the movie is already set to open on December 25th in Denmark. Unfortunately, still nothing about the US release date, but as usual – with every new update we'll be back, so you have nothing to worry about! In case you've missed those great
Nymphomaniac character posters
, now is the perfect moment to check them out! Stay tuned!