MORTAL KOMBAT: LEGACY Season 2 Online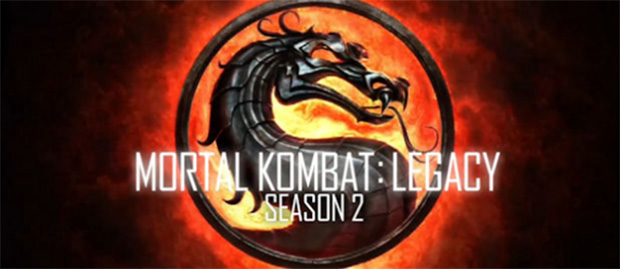 The full second season of Mortal Kombat: Legacy is now streaming online and episodes will premiere exclusively on Machinima's YouTube channel via Warner Bros. Digital Distribution.
Mortal Kombat: Legacy II will consist of 10 episodes written by director Kevin Tancharoen, Josh Baizer and Marshall Johnson. If you want to watch all 10 episodes, just use the Playlist option in the player.
Here's the official synopsis:
The Mortal Kombat: Legacy continues in Season 2 as Liu Kang, Kung Lao, Kenshi, and Ermac join the ranks. The rivalries and histories of these fierce warriors will unfold as Raiden and his recruits clash against the dark forces of Outworld. The epic battle for Earthrealm has finally begun.
So, the first episode from Kevin Tancharoen's web series features a reunion between Liu Kang (Brian Tee) and Kung Lao (Mark Dacascos).
The cast includes Harry Shum, Jr. as the warlord adviser "Kuai Liang," Casper Van Dien as martial arts film actor "Johnny Cage," Brian Tee as Shaolin Monk "Liu Kang," and Mark Dacascos as "Kung Lao" – a close friend of "Liu Kang." Ian Anthony Dale returns as the resurrected ninja "Scorpion," and Cary Tagawa reprises the role he made famous in the Mortal Kombat theatrical release as the powerful, arrogant sorcerer "Shang Tsung."