New VAMPIRE ACADEMY Trailer Has Arrived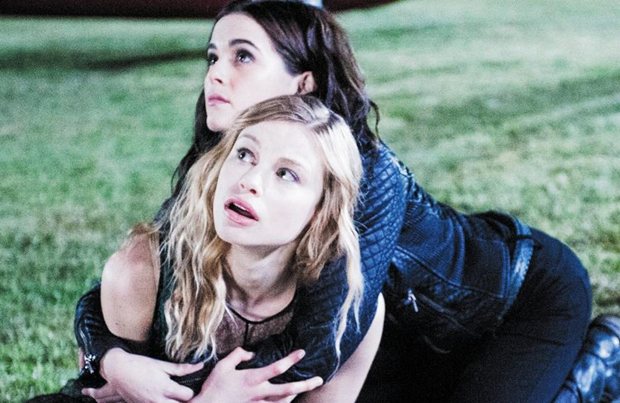 Yesterday, we gave you some pretty cool
images from Mark Waters' upcoming Vampire Academy
, today – we're back to share a brand new trailer! Head inside to take a better look at Rose Hathaway, played by
Zoey Deutch
, and her best friend Lissa Dragomir, played by
Lucy Fry
, who (in case you forgot) attend a hidden boarding school for Moroi and Dhampirs… Scripted by
Daniel Waters
, and based on
Richelle Mead
's worldwide bestselling series, the movie revolves around Rose, a rebellious Guardian-in-training and her best friend, Lissa – a royal vampire Princess. They have been on the run when they are captured and returned to St.Vladimir's Academy, the very place where they believe their lives may be in most jeopardy.
Thrust back into the perils of Moroi Society and high school, Lissa struggles to reclaim her status while Rose trains with her mentor and love-interest, Dimitri, to guarantee her place as Lissa's guardian. Rose will sacrifice everything to protect Lissa from those who intend to exploit her from within the Academy walls and the Strigoi (immortal, evil vampires) who hunt her kind from outside its sanctuary…
Also starring
Danila Kozlovsky
,
Gabriel Byrne
,
Sarah Hyland
,
Joely Richardson
,
Cameron Monaghan
,
Sami Gayle
,
Claire Foy
and
Ashley Charles
,
Vampire Academy
is set to hit theaters on February 14th, 2014.