New TV Spots & 30 New Pics From I, FRANKENSTEIN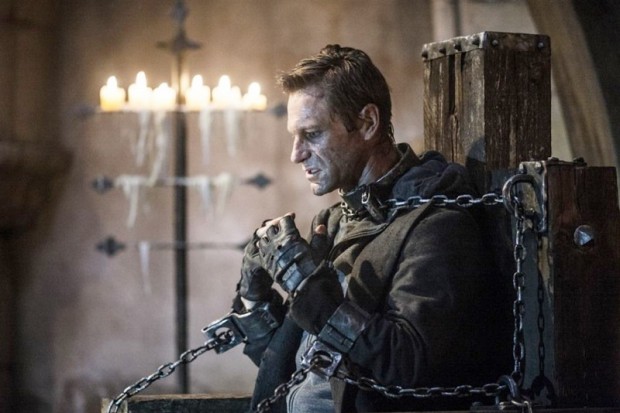 Two new TV spots and 30 new images from I, Frankenstein have arrived just in time to remind you that Stuart Beattie's horror thriller opens next week! We definitely recommend you to head inside and take a much, much better look at Aaron Eckhart and his demon-friends (read: enemies)…
Written and directed by Beattie, and based on the graphic novel of the same name by Kevin Grievous, the movie revolves around Adam, a superhuman being (aka Frankenstein's creation), played by Eckhart.
The story is set in a dystopic present where vigilant gargoyles and ferocious demons rage in a battle for ultimate power, and out there Adam finds himself caught in the middle as both sides race to discover the secret to his immortality.
Beside Eckhart, the rest of the cast includes Bill Nighy, Yvonne Strahovski, Miranda Otto, Jai Courtney, Socratis Otto, Mahesh Jadu, Caitlin Stasey and Aden Young.
As usual – click on all these images to enlarge, and don't forget – I, Frankenstein opens on January 24th, 2014.