200 Years Later He's Still Alive: New Poster For I, FRANKENSTEIN With Aaron Eckhart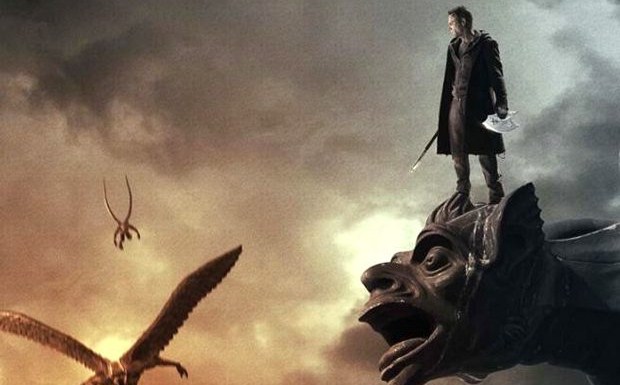 We already shared one pretty cool trailer and some character posters for I, Frankenstein, which is set to hit theaters this January. Today, we're back to add a brand new poster for this action (horror) thriller, and to take another look at Aaron Eckhart aka Frankenstein's monster – 200 years later, he's still alive!
Written and directed by Stuart Beattie, and based on thegraphic novel and original screenplay by Kevin Grevioux, the movie follows Frankenstein's monster named Adam who becomes involved in a war between two immortal clans in an ancient city.
The movie is set in a dystopic present where vigilant gargoyles and ferocious demons rage in a battle for ultimate power, and Eckhart (as we mentioned) plays Adam, who finds himself caught in the middle as both sides race to discover the secret to his immortality.
Also starring Bill Nighy, Yvonne Strahovski, Miranda Otto, Jai Courtney, Socratis Otto, Mahesh Jadu, Caitlin Stasey and Aden Young, the movie is set to hit theaters on January 14th, 2014.
Don't forget to click on the latest poster to enlarge & stay tuned for more updates!