New HELIX Teaser Trailer for 274 1.03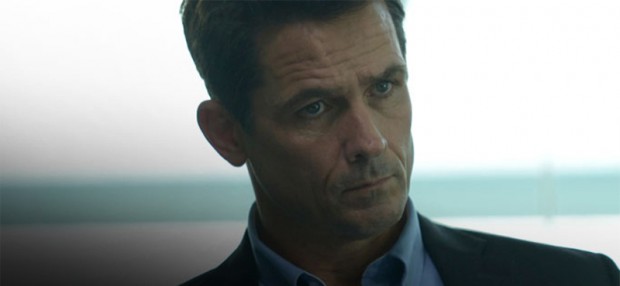 Here's a special new
Helix
teaser trailer for those who think they've seen everything in the first two episode of the show –
the virus is only the beginning
. "I have lost control of this situation" – you can hear Dr. Alan Farragut, the head of the Centers For Disease
Control
's Special Pathogens Branch – and that's probably the moment when the real horror begins. Here's the short synopsis for the third episode of Helix which is titled 274:
In the third episode the team thinks they've got the virus contained, but deadly secrets and intrigue fester and spread as quickly as the virus.
Created by
Ronald D. Moore
, Helix stars
Billy Campbell
(Dr. Alan Farragut ),
Kyra Zagorsky
(Dr. Julia Walker),
Jordan Hayes
(Dr. Sarah Jordan),
Hiroyuki Sanada
(Dr. Hiroshi Hatake),
Catherine Lemieux
(Dr. Doreen Boyle),
Neil Napier
(Dr. Peter Farragut),
Mark Ghanime
(Major Sergio Balleseros) and
Meegwun Fairbrother
(Daniel Aerov). This new episode of Helix airs January 17th.