HOW TO TRAIN YOUR DRAGON 2 Logo & Poster Revealed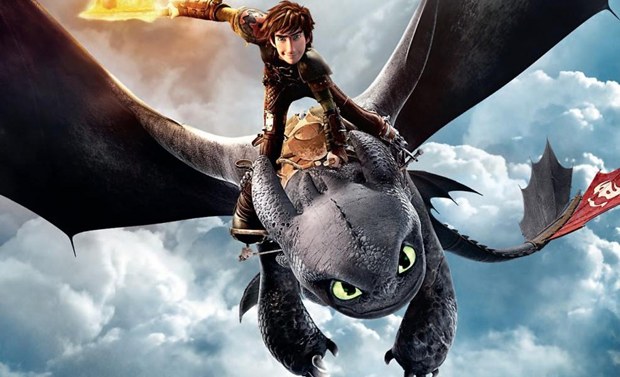 Dragons and vikings united – that's exactly the thing with DreamWorks Animation's upcoming
How To Train Your Dragon 2
, which is already set to hit theaters on June 20th, 2014. Nothing spectacular about the official logo for the whole thing, but at least the very first poster and that teaser trailer look promising, head inside to check it out… Written and directed by
Dean DeBlois
, the sequel to the 2010 film will take place five years after the first film, featuring Hiccup and his friends in their late teens. And, beside
Jay Baruchel
who lands his voice to the above mentioned Hiccup, the rest of the cast includes
Gerard Butler
,
Craig Ferguson
,
America Ferrera
,
Jonah Hill
,
Christopher Mintz-Plasse
,
T.J. Miller
and
Kristen Wiig
. Here's the teaser trailer for the movie: And here's the official synopsis:
While Astrid, Snoutlout and the rest of the gang are challenging each other to dragon races (the island's new favorite contact sport), the now inseparable pair journey through the skies, charting unmapped territories and exploring new worlds. When one of their adventures leads to the discovery of a secret ice cave that is home to hundreds of new wild dragons and the mysterious Dragon Rider, the two friends find themselves at the center of a battle to protect the peace.
As usual – click on the poster to enlarge and stay tuned for more updates. Hope we'll soon have a clip or something to share!