Taking A Stand: New DIVERGENT Featurette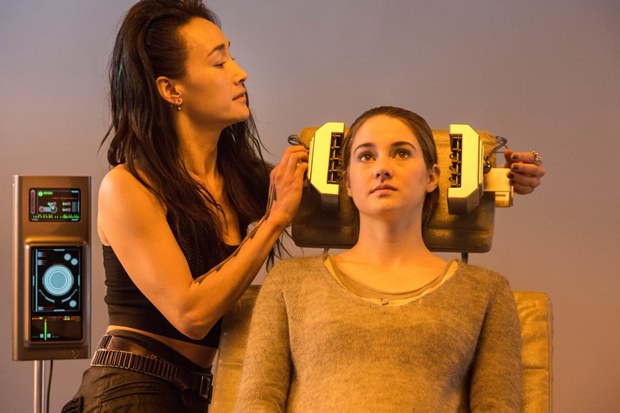 Here's the latest behind-the-scenes featurette from the upcoming
Divergent
movie, starring
Shailene Woodley
,
Theo James
and
Kate Winslet
in the leading roles. As usual, this brand new video gives us a much better look at
Neil Burger
's future world where people are divided into distinct factions, so yes- we definitely recommend you to check it out! In case you forgot, Burger directs the whole thing from a script written by
Vanessa Taylor
and
Evan Daugherty
(based on
Veronica Roth
's novel of the same name), which is set in a dystopian post-apocalyptic version of Chicago. It revolves around Woodley's character, a girl named Tris Prior who discovers that she is Divergent, meaning she does not fit into any one faction, and soon uncovers a sinister plot brewing in her seemingly perfect society. Check out the featurette to see what the above mentioned cast has to say about their characters: In case you've missed the official synopsis:
Divergent is a thrilling adventure set in a future world where people are divided into distinct factions based on their personalities. Tris Prior is warned she is Divergent and will never fit into any one group. When she discovers a conspiracy to destroy all Divergents, she must find out what makes being Divergent so dangerous before it's too late.
Also starring
Ray Stevenson
,
Mekhi Phifer
,
Maggie Q
,
Jai Courtney
,
Miles Teller
,
Zoe Kravitz
,
Ansel Elgort
,
Ashley Judd
,
Tony Goldwyn
(and more),
Divergent
is set to hit theaters on March 21st, 2014.