NEED FOR SPEED Adds Another Stylish International Poster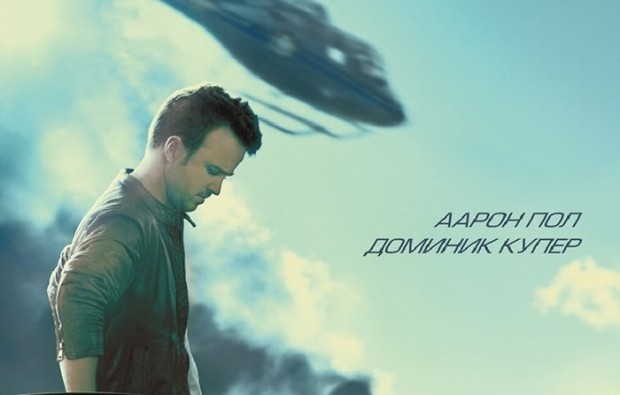 Yep, as you're about to see, this new international (read: Russian) poster for the upcoming Need For Speed movie looks pretty stylish, indeed! And it's all about Aaron Paul, aka a street racer Tobey, who is set to race cross-country in order to avenge the death of his friend. Head inside to check him out…
So, as you already know, this action-packed story comes from director Scott Waugh, and begins as a mission for revenge, but soon… well, proves to be one of redemption.
In other words, our leading guy partners with wealthy but arrogant ex-NASCAR driver Dino Brewster who, as the race begins, places a massive bounty on Tobey's head.
In case you've missed our earlier reports, we definitely recommend you to check out the latest extended TV spot, one pretty cool Supercar featurette, another Driving School clip and the latest trailer for the movie which is set to hit theaters on March 14th, 2014.
Imogen Poots, Dominic Cooper, Ramon Rodriguez, Rami Malek, Harrison Gilbertson, Scott Mescudi, Michael Keaton and Dakota Johnson co-star.
As usual – click on the latest poster to enlarge & stay tuned for even more updates!