POSTMAN PAT: THE MOVIE First Trailer & Poster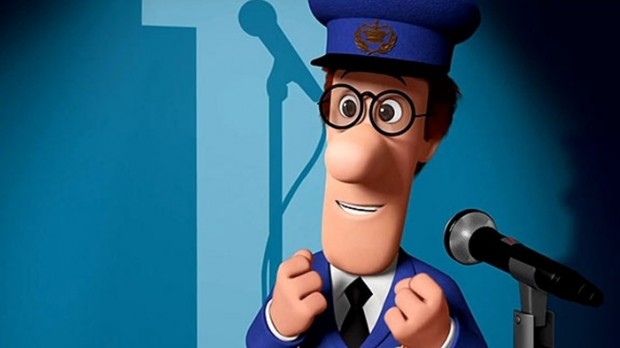 Postman Pat is cute. And funny. And, as you're about to see from the first trailer for the upcoming Postman Pat: The Movie, he's about to deliver the goods! This hilarious 3D animated film finally gives us a much better (read: modern!) look at everyone's favourite postman. So yeah, we definitely recommend you to head inside & check him out…
Directed by Mike Disa, the movie revolves around a veteran postman named Pat, voiced by Stephen Mangan, who finds his beliefs challenged after he enters a TV talent show competition.
Here's what it looks like:
And, here's the official synopsis:
Pat, everyone's favourite postman, is coming face-to-face with the temptations of money, status and a shiny new suit when he enters a national TV talent show competition that threatens to tear him away from his hometown of Greendale and the friends he loves. What happens when kindness meets selfishness? When local fame meets global notoriety? A nice cup of tea is kicked aside by a frappacappucino? Pat is set to find out as he falls for the age old temptation of the grass being greener…
Postman Pat: The Movie is already set to hit UK theaters on May 23rd, 2014.
Unfortunately – still nothing about the official release date here in U.S., but as usual – with every new update we'll be back.
In the meanwhile, let us know what you think about the video and stay tuned!