NEED FOR SPEED Reveals New Featurette & Driving School Clip With Aaron Paul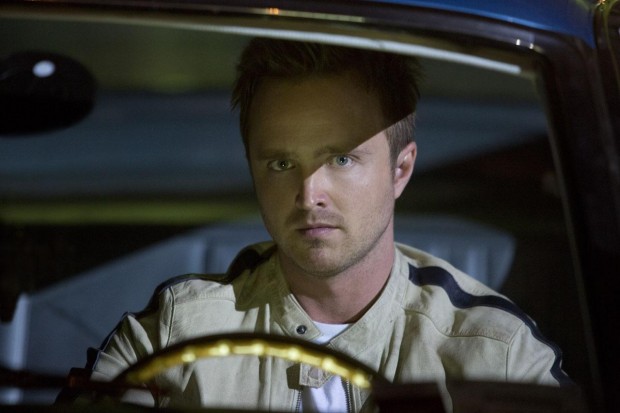 Hope you're ready for more action-packed videos, 'cause we have a brand new Need For Speed featurette and one pretty cool clip with Aaron Paul to share with you today! Head inside to take another look at our favourite street racer Tobey who is (obviously) more than ready for revenge (and has some cool driving tips for you as well!)
Directed by Scott Waugh, the movie centers on the above mentioned Tobey guy who, after being released from prison for a crime he didn't commit, is set to race cross-country and avenge the death of his friend Pete.
Beside Paul, who plays Tobey Marshall, the rest of the cast includes Dominic Cooper as an arrogant ex-NASCAR driver Dino, Imogen Poots as a car broker Julia, Ramon Rodriguez, Rami Malek, Michael Keaton, Dakota Johnson and more.
Based on the most successful racing video game franchise ever with over 140 million copies sold, DreamWorks Pictures' Need for Speed is set to hit theaters on March 14th, 2014.
Let us know what you think about these videos & stay tuned for more updates!