More NYMPHOMANIAC Posters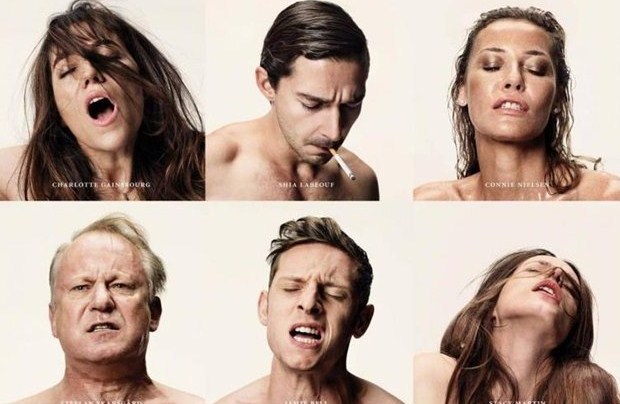 After all those great
character posters
and
clips from the upcoming two-part erotic drama Nymphomaniac
, we're back to give you another look at
Lars von Trier
's awesome cast and to remind you that it's time to… well, forget about love, what else? Head inside to check them out and let us know what you think! Written and directed by von Trier, the movie (still without an official US release date) revolves around a self-diagnosed nymphomaniac named Joe who recounts her erotic experiences to the man who saved her after a beating. Described as the wild and poetic story of a woman's erotic journey from birth to the age of 50,
Nymphomaniac
stars
Charlotte Gainsbourg
,
Stellan Skarsgård
,
Shia LaBeouf
,
Jamie Bell
,
Christian Slater
,
Connie Nielsen
,
Uma Thurman
,
Willem Dafoe
,
Mia Goth
,
Udo Kier
, and more. In case you want to read the official synopsis once again:
On a cold winter's evening the old, charming bachelor, Seligman, finds Joe beaten up in an alleyway. He brings her home to his flat where he tends to her wounds while asking her about her life. He listens intently as Joe over the next 8 chapters recounts the lushly branched-out and multi faceted story of her life, rich in associations and interjecting incidents…
As usual –
click
on these new posters to enlarge & stay tuned for more!