Keep Your Legs Spread Says Sofia Vergara In New Red Band Clip From MACHETE KILLS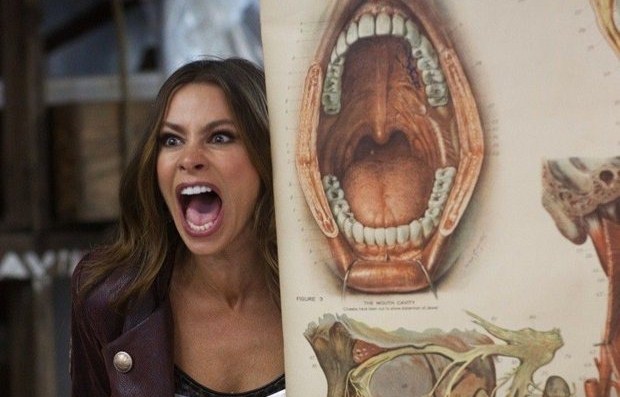 Only three days until Machete Kills cuts into theaters, hope you're ready? Good, 'cause we have yet another red band clip to share with you, and we're sure you're going to enjoy in Madame Desdemona's dirty talk. In other words, this new video is all about Sofia Vergara and her house rules, head inside to check her out!
Written and directed by Robert Rodriguez, this action-packed thrill ride is all about the adventures of legendary secret agent Machete Cortez, played by Danny Trejo, who this time has a quite difficult mission…
Machete is recruited by the U.S. President to stop a crazed global terrorist from starting a nuclear war, but with a bounty on his head, he faces death at every turn from a cast of deadly assassins.
In other words:
Machete is recruited by the President of the United States for a mission which would be impossible for any mortal man – he must take down a madman revolutionary and an eccentric billionaire arms dealer who has hatched a plan to spread war and anarchy across the planet.
Also starring Michelle Rodriguez, Amber Heard, Carlos Estevez, Lady Gaga, Antonio Banderas, Jessica Alba, Demián Bichir, Alexa Vega, Vanessa Hudgens, Cuba Gooding, Jr., William Sadler, Marko Zaror and Mel Gibson, Machete Kills opens on October 11th, 2013.