HOSTAGES Teaser Trailer for 2:45pm 1.04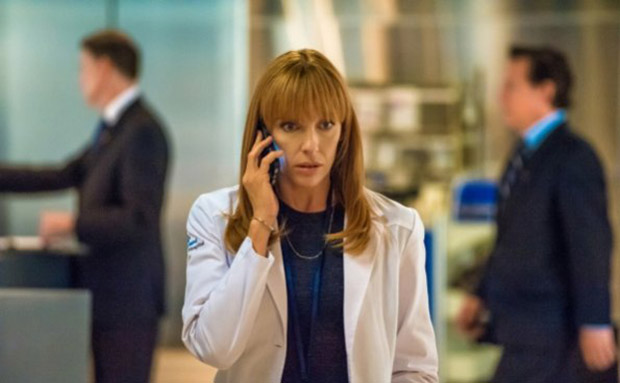 Check out a new CBC's
Hostages
teaser trailer for the fourth episode of the show which is titled
2:45pm
.
Toni Collette
plays Dr. Ellen Sanders, a premiere surgeon who, together with her family, is held captive in their home by Duncan Carlisle (
Dylan McDermott
). The drama comes from executive producer Jerry Bruckheimer and it focuses on the family of a doctor, who will be doing surgery on the United States President, who is taken hostage by a rogue FBI agent. She is ordered by the kidnappers to assassinate the President in order to save her family… But here's the official synopsis for 1.04 titled
2:45pm:
2:45 PM – Ellen and Brian devise a plan with their kids to escape from Duncan. Meanwhile, Duncan's wife tells him that she wants to discontinue her treatment and spend her time with her husband and daughter.
Francie Swift Guest Stars as Nina, Duncan's Wife in this episode which airs Monday, Oct. 14 (10:00-11:00 PM, ET/PT) on the CBS Television Network.