Michelle Rodriguez Goes Bitchy In New MACHETE KILLS Clip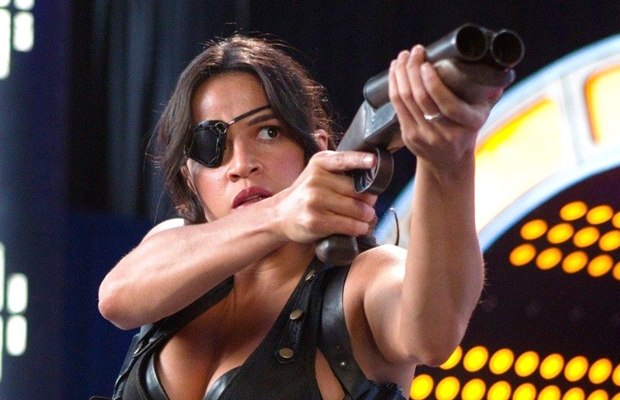 Machete Kills opens this month, so quite logically we're here to share a brand new clip from Robert Rodriguez's action-packed sequel with you! As you already see from our title, the latest video is all about Michelle Rodriguez aka She, and Danny Trejo's ex-Federale agent Machete, head inside to check them out!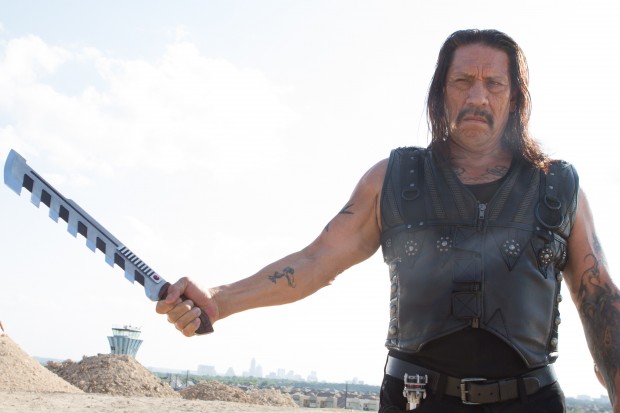 Written and directed by Rodriguez, the movie once again centers on a former detective-turned-spy Machete, who is recruited by U.S. President to stop madman revolutionary Mendez, played by Demian Bichir, from launching a deadly missile aimed at Washington, D.C.
Unfortunately, he soon learns the real threat is an international criminal organization led by eccentric billionaire arms dealing terrorist named Luther Voz, played by Mel Gibson, who has launched a conspiracy to start riots in every country.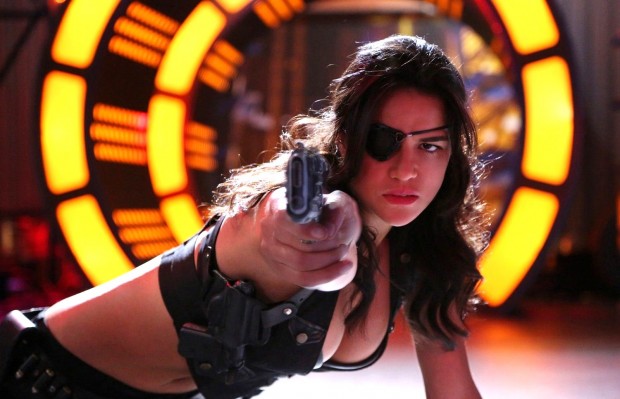 Also starring Sofia Vergara, Carlos Estevez, Lady Gaga, Antonio Banderas, Jessica Alba, Vanessa Hudgens, Cuba Gooding, Jr., William Sadler and Marko Zaror, Machete Kills is set to hit theaters on October 11th, 2013.
So, any thoughts about the video?