Arnold Schwarzenegger Has No Talent In New ESCAPE PLAN Clip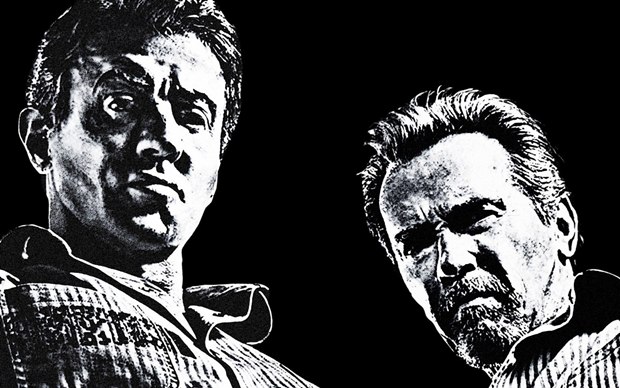 The latest clip from the upcoming action thriller
Escape Plan
is all about
Arnold Schwarzenegger
and
Jim Caviezel
! In case you forgot, Arnie plays a wise guy named Emil Rottmayer (read: Stallone's cellmate), while Caviezel stars as Hobbs, the main antagonist in the film aka the prison warden. Head inside to check them out! Directed by
Mikael Håfström
, and also starring
Curtis Jackson
,
Vinnie Jones
,
Vincent D'Onofrio
and
Amy Ryan
,
Escape Plan
is set to hit theaters on October 18th, 2013. As we previously reported, the movie revolves around
Sylvester Stallone
's character – a structural engineer named Ray Breslin, who is wrongly convicted of a crime and is serving his sentence in a maximum security prison of his own design.
Together with his fellow inmate Emil, Breslin devises a daring, nearly impossible plan to escape from the most protected and fortified prison ever built. In case you've missed our earlier reports, we definitely recommend you to check out the very first
clip
, more action-packed
TV spots
and some great
posters
for the whole thing. As usual – let us know what you think about the second clip & stay tuned for more updates!