HOSTAGES Teaser Trailer for Sister's Keeper 1.06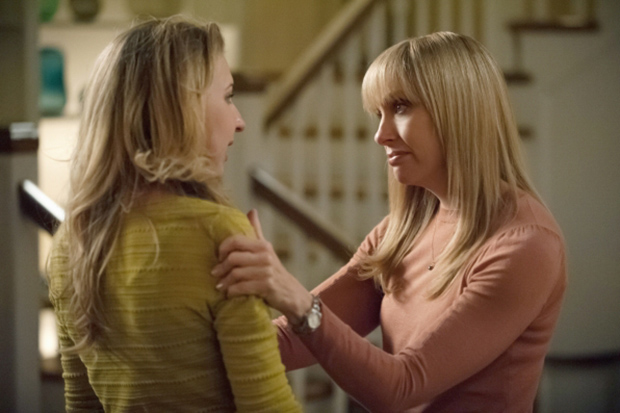 Here's new Hostages teaser trailer for the sixth episode of CBS' TV show which is titled Sister's Keeper.
So, Ellen must get rid of her sister, who shows up as an unexpected guest.
When Ellen's sister, Lauren, shows up unexpectedly at their house intending to stay, Duncan forces Ellen to get rid of her without making it look suspicious. Meanwhile, when the secret service calls Ellen in for questioning again, she must play it cool when Duncan is there to help do the questioning.
Hostages stars Toni Collette (Dr. Ellen Sanders), Dylan McDermott (Duncan Carlisle), Tate Donovan (Brian Sanders), Sandrine Holt (Sandrine), Rhys Coiro (Kramer), Billy Brown (Archer), Quinn Shephard (Morgan Sanders), Mateus Ward (Jake Sanders), James Naughton (President Kincaid).
Nina Arianda guest stars as Lauren, Ellen's sister.
The sixth episode of Hostages airs Monday, Oct. 28 (10:00-11:00 PM, ET/PT) on the CBS Television Network.