GODZILLA Reveals Official Synopsis & Images, First Trailer Arrives Today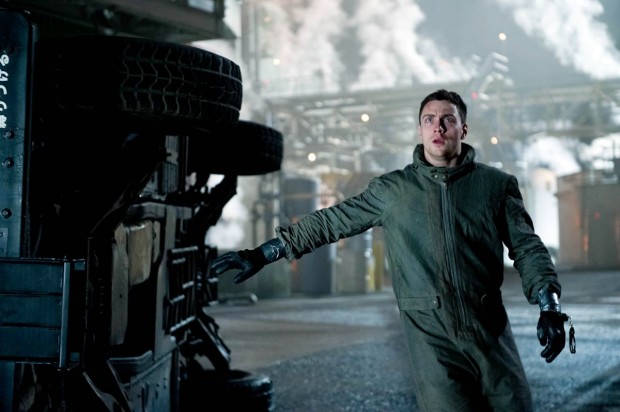 Warner Bros. Pictures and Legendary Pictures will premiere the official trailer for their upcoming Godzilla movie today, but I'm sure you're already familiar with that info, right? Good then, until that video actually arrives, we definitely recommend you to check out the official synopsis, images and some pretty cool viral videos for the whole thing. Take a look…
Gareth Edwards directs the movie from a script written by Max Borenstein (based on a story by David Callaham), and according to a brand new synopsis:
…an epic rebirth to Toho's iconic Godzilla, this spectacular adventure pits the world's most famous monster against malevolent creatures who, bolstered by humanity's scientific arrogance, threaten our very existence.
Aaron Taylor-Johnson, Ken Watanabe, Elizabeth Olsen, Juliette Binoche, Sally Hawkins, David Strathairn, and Bryan Cranston all star in Godzilla, which is already set to hit theaters on May 16th, 2014.
As usual – click on any image to enlarge, and make sure you stay tuned for that trailer!