First Look At Johnny Depp In MORTDECAI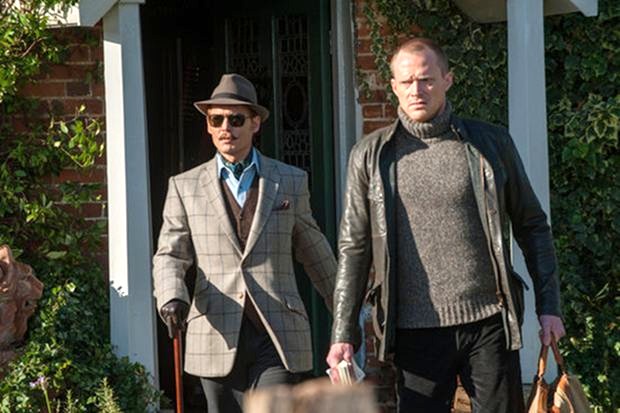 Here's the first official image from
David Koepp
's upcoming
Mortdecai
movie, which stars
Johnny Depp
as an art dealer who searches for a stolen painting that is said to contain a secret code that gains access to hidden Nazi gold. Head inside to check him out & let us know what you think… Koepp directs the whole thing from a script written by
Eric Aronson
, which is based on
Kyril Bonfiglioli
's three-novel anthology The Great Mortdecai Moustache Mystery. It follows a debonair art dealer and part time rogue Charlie Mortdecai who:
…juggling some angry Russians, the British Mi5, his impossibly leggy wife and an international terrorist, must traverse the globe armed only with his good looks and special charm in a race to recover a stolen painting rumored to contain the code to a lost bank account filled with Nazi gold.
Beside Depp, the rest of
Mortdecai
cast includes
Gwyneth Paltrow
,
Ewan McGregor
,
Paul Bettany
,
Olivia Munn
,
Guy Burnet
,
Michael Byrne
and
Michael Culkin
. Hope we'll soon have more updates to share, make sure you stay tuned!