Watch: First Clip From ESCAPE PLAN With Stallone & Schwarzenegger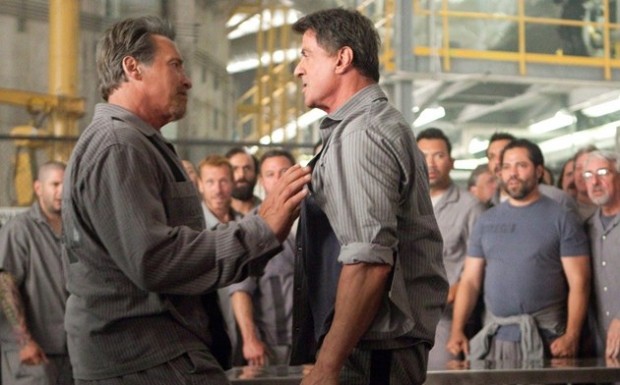 Check out the very first clip from
Escape Plan
, which is set to hit theaters next month. Pretty short video but at least you'll have a chance to watch
Sylvester Stallone
vs
Arnold Schwarzenegger
fight, and I'm sure you don't want to miss that action. Head inside to take a look & let us know what you think!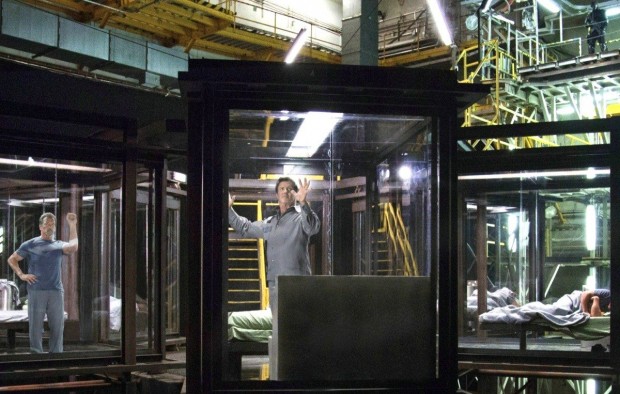 Directed by
Mikael Hafstrom
, the movie follows a structural engineer who is incarcerated in a prison of his own design, and aided in his escape by his cellmate. In other words, Stallone plays a top structural engineer named Ray Breslin, who is wrongly convicted of a crime and is serving his sentence in a maximum security prison of his own design. Schwarzenegger, on the other hand, plays his fellow inmate Emil Rottmayer who aids Breslin in his plan. Check them out:
And here's the official plot:
One of the world's foremost authorities on structural security agrees to take on one last job: breaking out of an ultra-secret, high-tech facility called "The Tomb." Deceived and wrongly imprisoned, Ray Breslin must recruit fellow inmate Emil Rottmayer to help devise a daring, nearly impossible plan to escape from the most protected and fortified prison ever built.
The rest of
Escape Plan
cast includes
Jim Caviezel
,
Curtis Jackson
,
Vinnie Jones
,
Vincent D'Onofrio
and
Amy Ryan
, and the movie is set to hit theaters on October 18th, 2013. Any thoughts?