2 Russian Posters For ESCAPE PLAN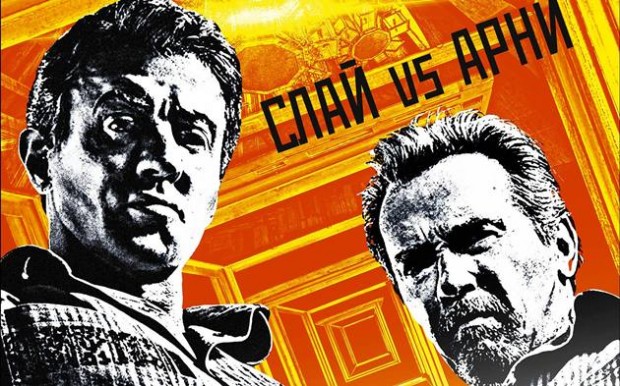 Check out two new international (read: Russian) posters for Escape Plan, which is set to hit theaters next month. We already know that in this action thriller no one breaks out alone, but as you're about to see – Sylvester Stallone and Arnold Schwarzenegger are (this time) pretty angry and more than ready to… well, to escape, what else? Head inside to take a look…
Director Mikael Hafstrom stands behind the movie which centers on Stallone's character, a top structural engineer named Ray Breslin who is wrongly convicted of a crime and is serving his sentence in a maximum security prison of his own design.
Schwarzenegger, on the other hand, plays his fellow inmate Emil Rottmayer, who aids Breslin in his plan.
Together, they devise a daring, nearly impossible plan to escape from the most protected and fortified prison ever built.
Also starring Jim Caviezel, Curtis Jackson, Vinnie Jones, Vincent D'Onofrio and Amy Ryan, Escape Plan is set to open on October 18th, 2013.
As usual – click on these posters to enlarge & stay tuned for more updates!